WEST CREEK FARMS - Landscape Soils
WHOLESALE ONLY

Our "Landscape Soils" division was born in 2008 out of pure necessity; following numerous requests from professional landscapers and backyard enthusiasts, who were frustrated with poor quality soil provided by mass volume suppliers throughout the lower mainland. By 2010, we had perfected soil mixes that professional landscapers required, and more importantly; achieved the type of results they expected!
At West Creek Farms we proudly stand behind our products. Unlike, some of our competitors, WE DO NOT USE ANY GREEN WASTE. This means, NO WEEDS, GLASS, NAILS or any other FOREIGN MATTERS that are often used as fillers.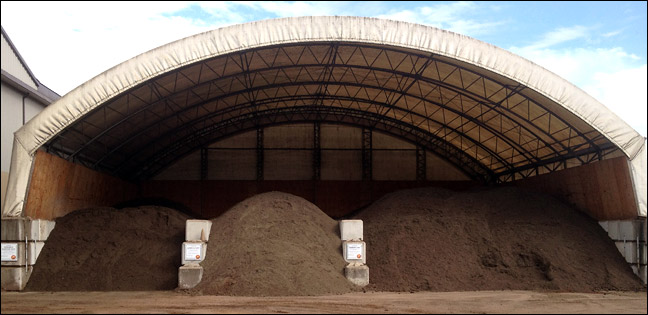 Don't cheat yourself, your garden, or your lawn! Our products come with a 100% "No Green Waste Guarantee!" Buy West Creek Farms' products today and put all-natural ingredients back into the earth. Healthy soil equals a healthy garden. Add our Organic Soil Enrichment and manage your soil's ecosystem the way nature intended. The use of organic matter regularly, will increase bio-diversity, provide balanced nutrition, improve resistance to disease, and improve water holding capacity.
Trust West Creek Farms for all your green-thumb needs and GROW LIKE A PRO!
Supplying the finest quality custom-mixes to professional growers since 1986!